The Community Contribution Corps cited by Governor Jane Hull as a  "Best Practice in Arizona," gives our people that distinct feeling of self-worth as they give-back to their community—and are regularly commended for it!  Members choose from environmental work, non-profit retail, hospital hospitality, visiting homebound, animal husbandry and Meals on Wheels.  People make friends outside the workplace and home, acquire new skills, increase socialization, and are told "Thank You!" by their community.
YEI! gives back to the community in the same ways that the community supports YEI!.  We know how important it is to contribute meaningful actions that make a difference to others.
Our Executive Director, Bradley J. Newman, is an in-demand guest speaker at civic groups and as a frequent guest on local radio and television programs. We believe that as we help our community, our friends, neighbors and business partners in turn help tell our story.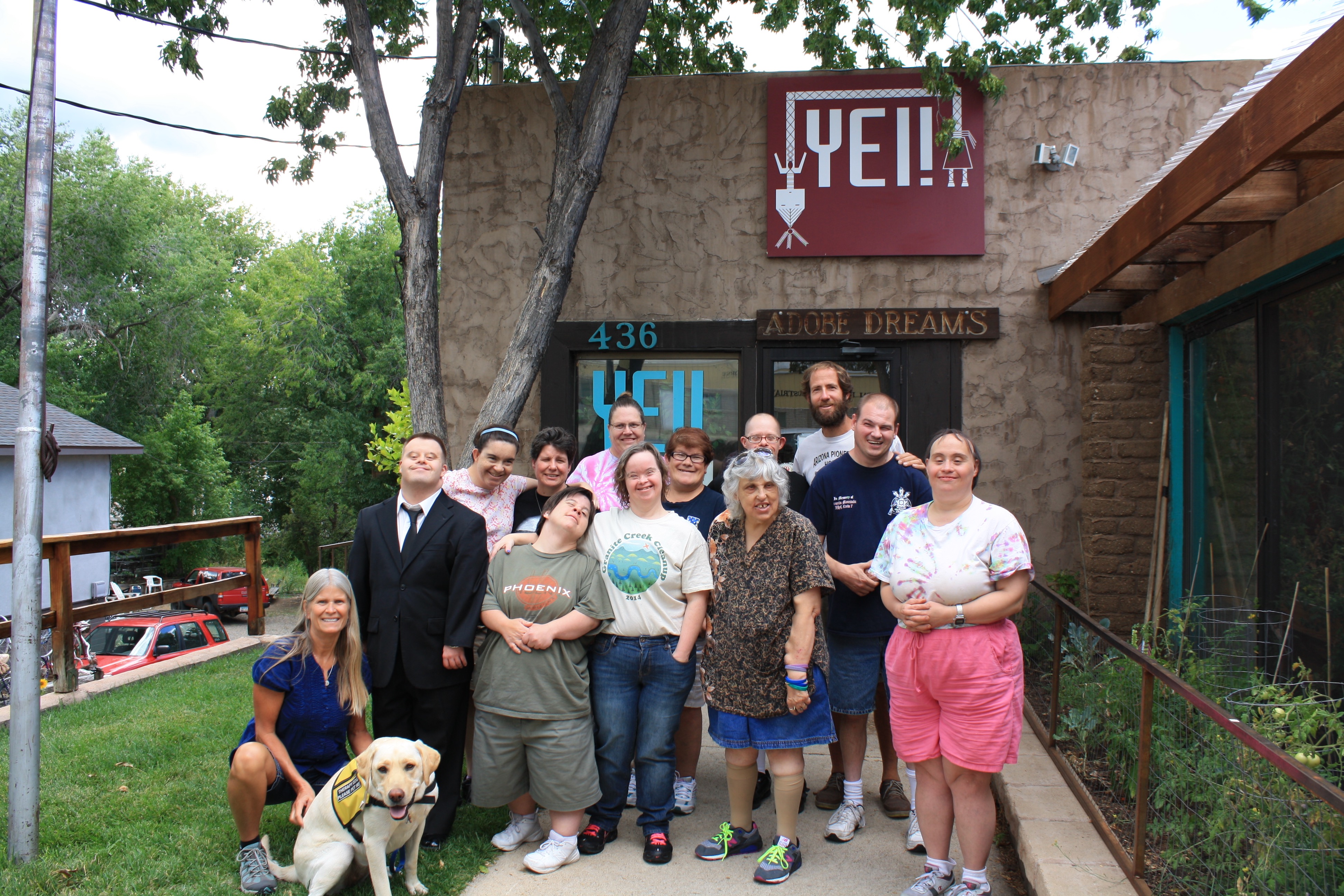 Community Projects:
You'll see our guys and gals in action in these community projects:
Annual holiday food drive, where we've often ranked as one of the top five contributors.
Adopt-A-Highway on Highway 169, where we're received awards for exceptional stewardship.
Award-winning "Community Contribution Corps" – a program that enables our employees to be fully invested in our community.
Prescott 19 Contribution: We supported the community after Prescott lost 19 firefighters by custom crafting a bench that commemorates those who selflessly gave their lives.
Special Projects: Our AP@E crew shipped out over 4,000 Prescott 19 commemorative t-shirts.
A Diverse and Caring Community
And that's just how we want to be seen: As members of a diverse and caring community, with room for all. In fact, when our employees are finished with work, many of them are transported to volunteer posts around the community such as the Prescott Public Library, Yavapai Regional Medical Center, AZTV, Habitat for Humanity, Highlands Center for Natural History, and Prescott Creeks. Those are only a few of the many programs that benefit from our brand of community service. Through this program, our folks know that they are vital and valued members of our community.